by Veritas on Jul.23, 2014, under News, Press &Reviews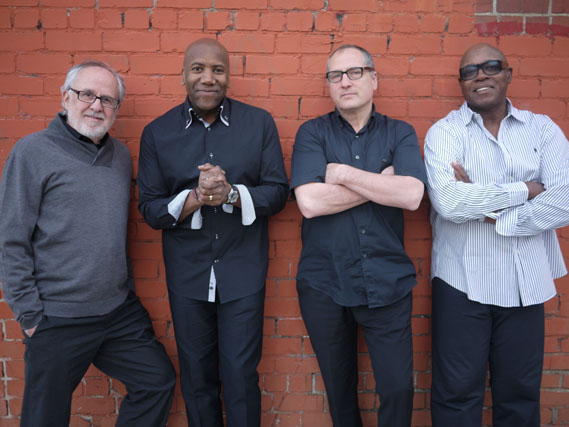 Fourplay's keyboardist Bob James, bassist Nathan East, drummer Harvey Mason, and guitarist Chuck Loeb make a stop at one of their favorite places —Dimitriou's Jazz Alley in downtown Seattle — August 7-10. The Grammy-nominated, contemporary jazz supergroup's been in the middle of its "Night of Fourplay" tour world-wide to promote the 2012 hit recording Esprit De Four, with plans to record a silver anniversary album next.
Yesterday, East confirmed the recording plans: "We're in the process of writing our next album, which will be a celebration of Fourplay's Silver Anniversary! It's hard to believe that it's coming up on 25 years since our first release in 1991, but I guess time flies when you're having fun."
Comments Off
:bob james, chuck loeb, esprit de four, harvey mason, jazzy alley, nathan east, seattle, tour
more...