by Veritas on Feb.25, 2015, under News, Press &Reviews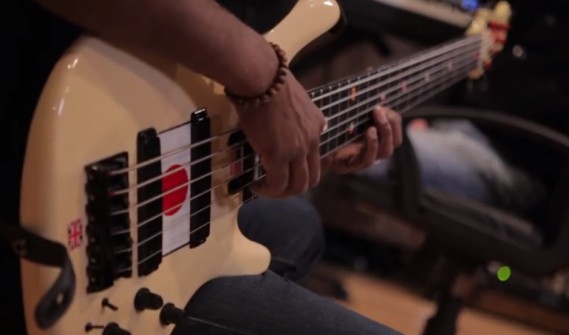 You've heard Nathan East play bass guitar before.
At least it's very, very likely you have.
East is a session bass player without equal. He's performed on more than 2,000 recordings with a list of artists that includes Michael Jackson — on the "Bad" album — Phil Collins, Kenny Loggins, Al Jarreau, Eric Clapton and hundreds more.
He was even one of the composers of "Get Lucky," a worldwide hit for Daft Punk.
"It's been one of those careers where I just wake up every day and pinch myself," he says.
Comments Off
:Al Jarreau, daft punk, eric clapton, get lucky, kenny loggins, michael jackson, nathan east, Phil Collins
more...