by Veritas on Jan.23, 2016, under News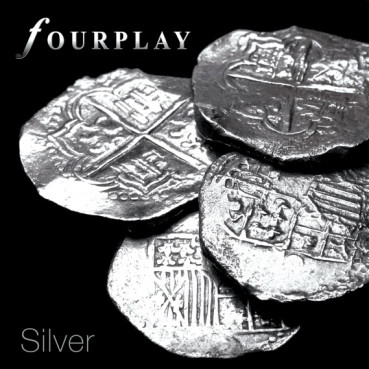 This is the kind of Jazz that's 'for the people', and stems from a confidence level that only musicians that know they are excellent can provide. The songs are melodious, structured, and full of the kind of patterns that appeal to anybody.
"Silver" is a predominantly an instrumental body of work with ten tracks. Each one is unique with a diverse approach and tells its own story. The tracks are perfectly crafted to communicate a complex sentiment that make you feel the emotion behind the composition. It is exciting for me to follow Nathan's bass lines, but I find myself really enjoying the fine details the rest of the band provides as well.There are plenty of opportunities for each of them to cut loose and show their stuff. I am thrilled about how well balanced this CD was engineered so you can hear each of the players clearly.
If you are already a Fourplay fan, you probably already have this CD. On the other hand, if you are just getting acquainted with Jazz this would be a great starting point. Start with Silver, then you can go back twenty-five years and see how this group has evolved into such a higher  musical entity.
This CD is a must-have!
Comments Off

on Bass Musician reviews SILVER!
:bass musician, fourplay, nathan east, silver
more...