by Veritas on Jun.22, 2015, under News, Press &Reviews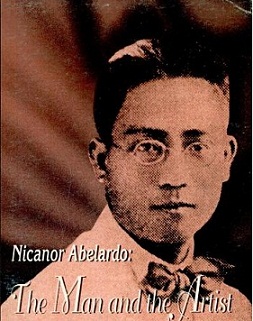 Long time manager of Fourplay, Sonny Abelardo, has been involved in music his entire life.  You could say music is in his blood.  In fact, his grandfather, Nicanor Abelardo, Sr. was a musical prodigy, and considered one of the greatest composers in the history of the Philippines.
Nicanor Abelardo, Sr. was born in into a family of artists, and was introduced to music when he was five years old, learning the solfeggio and the banduria.  At the age of 8, he composed his first work entitled "Ang Unang Buko", which was dedicated to his grandmother.  By the age of 15, Nicanor had begun playing publicly in Manila, and began teaching in local schools.
In 1916, Nicanor began studying at the University of the Philippines Conservatory of Music, and by 1924, was appointed head of the composition department at the Conservatory.  Later, he ran a school for young musicians, where he molded future National Artists Antonino Buenaventura, Alfredo Lozano, and Lucino Sacramento.  Then, in 1933, Nicanor Abelardo received his Master's from the Chicago Musical College in Chicago, Illinois.
As a composition major at the University of the Philippines, he composed the melody for the university's official anthem, U.P. Naming Mahal.  The building for the College of Music at the University of the Philippines-Diliman, Abelardo Hall, and the main theater of the Cultural Center of the Philippines, Tanghalang Nicanor Abelardo, are named in his honor.
In the field of composition, he is known for his redefinition of the kundiman, bringing the genre to art-song status.  Among his works were "Nasaan Ka Irog," "Magbalik Ka Hirang," and "Himutok."  Nicanor Abelardo died in 1934 at the age of 41, leaving a collection of more than 140 works, and a family heritage that continues today. (continue reading…)
Comments Off
more...