by Veritas on Mar.28, 2014, under News, Press &Reviews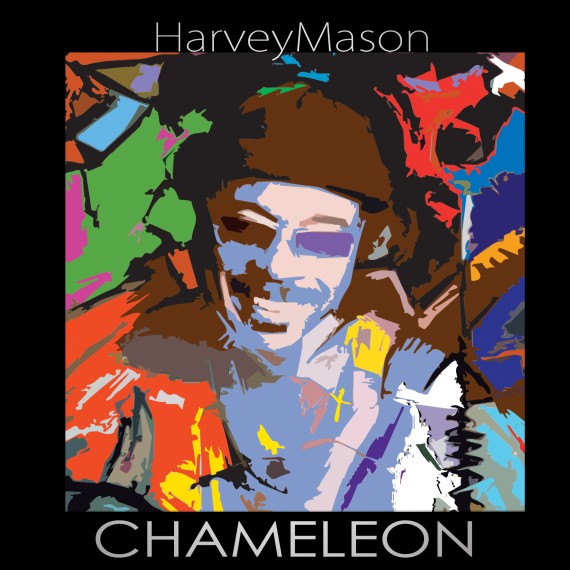 Harvey Mason is among the most recorded and in-demand drummers of all-time. A legendary, multi-GRAMMY® nominated session drummer, producer, composer & recording artist, he has worked with a pantheon of musical giants, including Barbra Streisand, James Brown, Herbie Hancock, Beyonce, Christina Aguilera, Usher, Jennifer Hudson, Frank Sinatra, Ray Charles, Bjork, Carlos Santana, Michael Jackson, John Legend, Seal, and the London Symphony Orchestra. He has composed and written songs recorded by artists ranging from Nancy Wilson and Mary J. Blige to The Notorious B.I.G., Lupe Fiasco, Nelly/P. Diddy and T.I.
Chameleon, Mason's April 29, 2014 solo debut for Concord Records and 10th solo project overall, adds one more remarkable chapter to his legacy. A blend of R&B, urban and cutting-edge jazz, Chameleon takes its inspiration from the title track, which Mason co-wrote with Herbie Hancock, and is a knowing nod to Mason himself, aptly dubbed the "Chameleon" for his uncanny ability to perform so many styles of music. The album updates classic tracks that Mason either wrote or actually played on, such as Hancock's "Chameleon," Grover Washington's "Black Frost," Patrice Rushen's "Before the Dawn," Donald Byrd's "Places and Spaces" and Mason's own "Either Way." Look for Mason to hit the road with his new band Chameleon to support his Concord release.
Born in Atlantic City, New Jersey, Mason began taking formal drum lessons at age seven, playing in school bands and finally buying his first drum set at the age of 16. He continued his education first at the Berklee School of Music, then attended the New England Conservatory of Music on full scholarship, studying performance, composing, arranging, percussion and mallets. In 1970, he graduated from NEC with a B.A. in Education and Performance. He received immeasurable preparation for orchestral work from the legendary Vic Firth, timpanist with the Boston Symphony.
In the'70s and '80s, "Mase" was king, working on Donald Byrd's commercial breakthrough album Black Byrd and a series of successful crossover albums for Blue Note Records. This led to his seminal work on Herbie Hancock's jazz masterpiece Head Hunters (1974), which featured the hit "Chameleon" (co-composed by Mason) and Mason's own arrangement of Hancock's "Watermelon Man."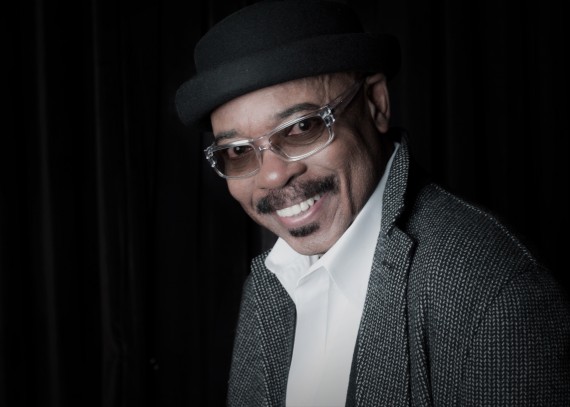 A string of recordings comprising a "Fusion 101″ class for aspiring drummers soon followed, including performances on Grover Washington Jr.'s Mister Magic, Bob James'Three (featuring "Westchester Lady"), Lee Ritenour's Captain Fingers, and many more. The icing on the cake for this phenomenal '70s output was Mason's contribution to George Benson's triple-platinum selling Breezin' album.
Mason's precision playing has graced movies for such renowned composers as Michael Giacchino (Cars 2, Mission Impossible 1, 2, 3 & 4, Up , Star Trek, Speed Racer), Michel Colombier (Prince's Purple Rain), Michel Legrand, Miles Davis' (Dingo), Dave Grusin (Three Days of the Condor, The Fabulous Baker Boys and On Golden Pond), John Williams (Hook), and Lalo Schifrin (Rush Hour 1,2 & 3 and The Enforcer), Harvey Mason (Dreamgirls, Get On Up) to name only a few.
Mason is a founding member of Fourplay, and he continues to flex his writing, playing, arranging and production skills with partners Bob James, Nathan East and Chuck Loeb. Fourplay's most recent recording, Esprit De Four, was released on Heads Up, a division of Concord Music Group, and debuted at #1 on Billboard's Contemporary Jazz chart, receiving a GRAMMY® nomination.
With a commitment to broaden his solo career, Mason says that he's finally found a good balance. "It's become more evident to me how much I love playing live and having interaction with band mates and music fans. I'm not a smooth jazz player or a straight-ahead jazz player. I'm more than all of that, I am the Chameleon." He adds, "The best is yet to come."
Chameleon, the scintillating Concord Records debut from multi-GRAMMY® nominated Harvey Mason, finds him drawing upon the rich jazz-funk legacy of the 1970s and recasting seven of that era's most enduring classics with an early 21st-century sheen. A legendary session drummer, producer, composer and recording artist, Mason is among the most recorded and in-demand musicians of all-time.
Co-produced by Chris Dunn, Sr. Director of A&R for Concord Music Group, Chameleon features some of the brightest young jazz talents on the scene today. NEXT Collective alumni such as trumpeter Christian Scott, bassist Ben Williams, pianist/keyboardist Kris Bowers, guitarist Matthew Stevens enliven Chameleon. Bringing more young firepower to the fore are trombonist/vocalist Corey "CK" King, saxophonist Kamasi Washington, vocalist Chris Turner and keyboardist Mark de Clive-Lowe.
Helping Mason steer this cooperative are some of his contemporaries – bassist and co-founder of the legendary Yellowjackets, Jimmy Haslip; percussionist and founder of Los Hombres El Caliente, Bill Summers; and bassist Paul Jackson. Summers and Jackson worked with Mason on Herbie Hancock's 1973 landmark LP, Head Hunters. 
The lead composition, "Chameleon," from Head Hunters serves, in part, as the signifying reference for Mason's disc. Not only did Mason provide the rhythmic spank for the jazz-funk staple, he co-wrote it with Hancock along with several other bandmates – Jackson and reedist Bennie Maupin.
The other part of the equalization for the disc's title comes from "chameleon" being a nickname, given to Mason, because of his incredible versatility. As a first-rate session musician and live performer, his brilliance resides not only in jazz. He's demonstrated musicianship in R&B, pop, country, Latin and European classical music; Mason also has played on an astounding number of recordings, movie and TV scores and commercial jingles.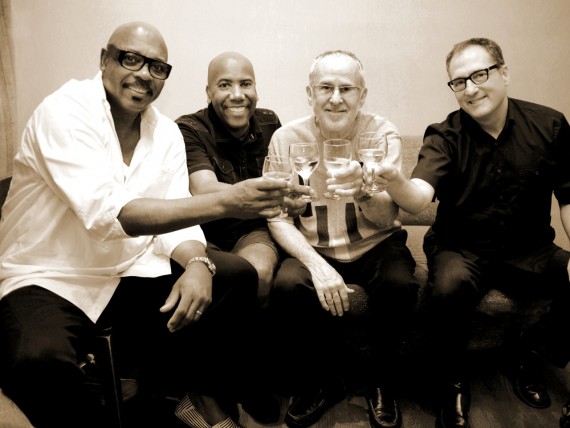 After two decades of playing with the GRAMMY®-nominated ensemble Fourplay – with which he's still a member – Mason decided to reignite his solo career by forming a band based on the first edition of Hancock's Head Hunters ensemble. Mason took the combo to Japan and received rave reviews. That reception, along with serious encouragement from his manager, inspired him to record Chameleon. "I came back [from Japan] and my manager spoke with Chris Dunn, who was real excited about it. He championed the idea with Concord," Mason recalls.
During the sessions, Mason was surprised about how strongly '70s jazz-funk resonated with today's more cutting-edge jazz artists. "It's funny because a lot of those records, I may have listened to them maybe one time since I recorded them," Mason explains. "As a musician, you're always trying to evolve. When I listen to my drumming back then, it sounds dated. Now my sound is more opened.  Back then, I had only one head on the toms, so they didn't ring as much. They had a darker sound. I've modernized my drumming to accommodate the music that's happening now. So when I listen to the old stuff, I just say, 'Wow! That's really something. That's what they want to hear now.'"
After witnessing Dunn's passion for the project, Mason took his lead in terms of repertoire and sound quality.  "I said to myself that there might be something to this that I might not be seeing. So I trusted his instincts," Mason says. "As we put it together, I saw where he was coming from."
A tour-de-force destined become a new hallmark in Mason's illustrious career, Chameleon begins with a smoldering rendition of Grover Washington, Jr.'s "Black Frost," arranged by King. It features Kamasi Washington blasting a searing tenor sax solo across an evocative sonic terrain crafted by Bowers and Corey King keyboard and synth chords as Steven's bluesy guitar accompaniment helps the rhythm section give it more funky momentum.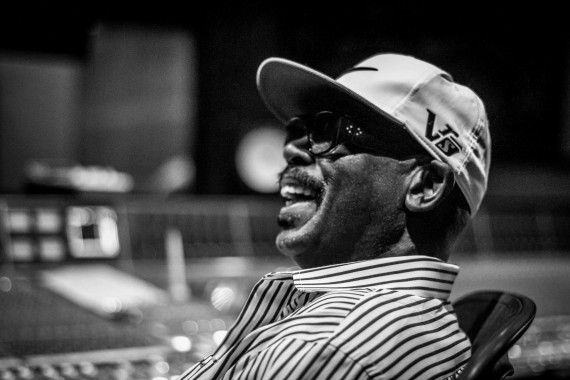 Like most of the songs on the disc, Mason participated in the recording sessions of the original version of "Black Forest." That 1974 date was of his first opportunity working with CTI Records and Creed Taylor. He recalls that except for Bob James (who co-wrote and arranged the song), many of the other musicians initially gave him the cold shoulder. "I remember no one would speak to me except for Bob because I was this hotshot making all these hits in L.A.," Mason says, "Bob was very welcoming to me. We instantly became friends. When we started playing, everything sort of opened up and things were cool after that. Those guys became some of my greatest friends."
The disc continues with an imaginative take on Bobby Hutcherson's "Montara," which has become a hip-hop gem thanks to people like the Roots and Madlib sampling it. On Chameleon, Mason handles the vibraphone part but allows Stevens, who arranged the makeover, to emerge as the lead voice on the melody, before passing the baton to de Clive-Lowe on Fender Rhodes.
Mason wasn't on the original version of "If I Ever Lose This Heaven," a soul-jazz ballad classic on Quincy Jones' 1974 LP, Body Heat. But Dunn insisted on including it on the disc; he suggested Turner, who croons a simmering rendition of the lyrics, originally sang by Minnie Riperton and the song's co-writer, Leon Ware. Arranged by King with vocals produced by Mason's son, the new version retains the sensual vibe of the original, yet it shimmers with a modern, after-hours appeal.
Chameleon then breaks into one of its three sensational interludes. The first one, "Going Back" provides an ideal vehicle for showcasing de Clive-Lowe's arranging and instrumental prowess on the keyboard as he tickles a hypnotic groove alongside Mason and Jackson.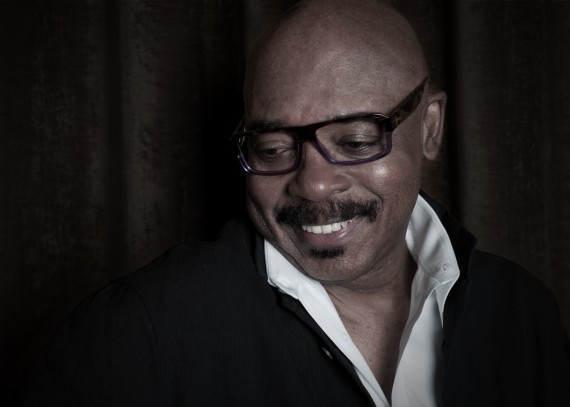 The disc then slides into Bowers' stunning arrangement of Rushen's jazz-funk gem, "Before the Dawn," which is graced by impressionistic horn chords from Scott, Washington and King.
Donald Byrd's classic "Places and Spaces" arrives next, first with a haunting prelude, before it launches into a swaggering groove, enlivened by Scott's electrifying trumpet solo. King, who arranged the strutting down-tempo makeover, also lends his suave vocals on lead.
Afterward, Mason's wistful ballad, "Either Way" arrives. Originally appearing on Dave Grusin's 1979 LP, Mountain Dance, the song became famous in hip-hop circles after being sampled on Biggie Small's 1994 rap tune, "Everyday Struggle." Bowers deftly taps into that hip-hop/jazz connection with a melancholy arrangement.
The title track comes as a grand finale with an imaginative arrangement from reedist (and Concord labelmate) Ben Wendel of Kneebody. For the new arrangement, Mason invited Summers to reprise his famous hinedewho intro to "Watermelon Man" from Hancock'sHead Hunters LP as a suspenseful teaser. It works like a charm as "Chameleon" moves into its trademarked stuttering melody and humpback groove.
The disc is a true testament to the enduring vitality of '70s jazz-funk, and to Mason's incredible musical flexibility. He's a musician intent on constantly pressing forward. So Chameleon is hardly caught up in shallow nostalgia; it's undeniably contemporary. "The music sounds different than it did back then," Mason says. "But you get the same feeling and vibe. "
:2014, Chameleon, funk, grammy, harvey mason, herbie hancock, jazz