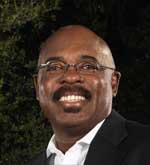 *Recorded with John Legend (Save Room), Heather Hadley, Aretha Franklin, Kristen Chenoweth, Graham Walker (English star), Mary J. Blige, Michael McDonald, & Beck
*Produced Deniece Williams, Howard Hewett, Maysa, Koji Goto (Japan), Dawn Robinson (EnVogue), & Rafi
*Produced videos for Deniece Williams, Howard Hewett, Maysa, Kenny Lattimore, Dawn Robinson (EnVogue), & Steve Williams (Troop)
*Released Two Harvey Mason solo classic Jazz CDs:
Trios 1 (With All My Heart)
Trios 2 ( Changing Partners) (soon to be released in U.S.)
Trios 1 nominated for Grammy (Herbie's solo was awarded grammy)
Won Silver award for Japanese magazine for outstanding Jazz CD of the year.
*Took several HM Trios to Japan & Indonesia including Dave Grusin, Gonzalo Rubalcaba, Eldar, Ron Carter and Pat Martino.
*Editing a soon to be released "Live at the Tokyo Bluenote with Gonzalo & Dave Carpenter".
*Missed playing the Academy Awards show 1 year since last bio.
Played the 2007 & 2008
*Performed with Bjork, Beyonce
*Spent summer of 2006 touring with James Taylor
*New movies: DreamGirls, Mission Imposible 3, Rush Hour 3, Ratatouille, Chess Records, Robert Kennedy and Speed Racer.
*Co-wrote an Obama campaign song, "Change We Can Believe In (Yes We Can)" and produced the music video. Song performed at DNC.
*Co-wrote theme song for Angel City Football Classic 2008
*Co-founded Haven Media Group and serves as Chief Creative Officer. Haven is…
*Composed Bermuda tourism theme
*Produced song of the month campaign for Lincoln Mercury Inside Track.
*Composed music for Lincoln Lounge Website
*TV Show appearances: Bonnie Hunt Show, Movies Rock Show and Herbie Hancock Tribute
*Just completed new Fourplay CD #12 Energy.
*After many years with Gretsch Drums signed new drum endorsement deal with Tama Drums.
*Traveled to Gambia, Africa at the invitation of President Jammeh, accompanied by his son Max.